Grow with Kivi.
Brought to you by A&M Remediation.
With the help of our generous sponsors and volunteers, each year we plant over 10,000 trees. We aim to plant 100,000 trees over 5 years to help reduce the overall carbon footprint on the planet and create a sustainable future at Kivi Park.

Donate directly to our Tree Planting efforts! Looking to make a substantial donation to Kivi Park? Please connect with us.
Donate Now
Current Progress
Total trees planted to date:
43,000
Grow with Kivi Goal.
Our goal is to raise
$30,000

, which will let us plant

20,000

trees this year.

This year we have a matching sponsor who will match every donation up to a maximum of $10,000.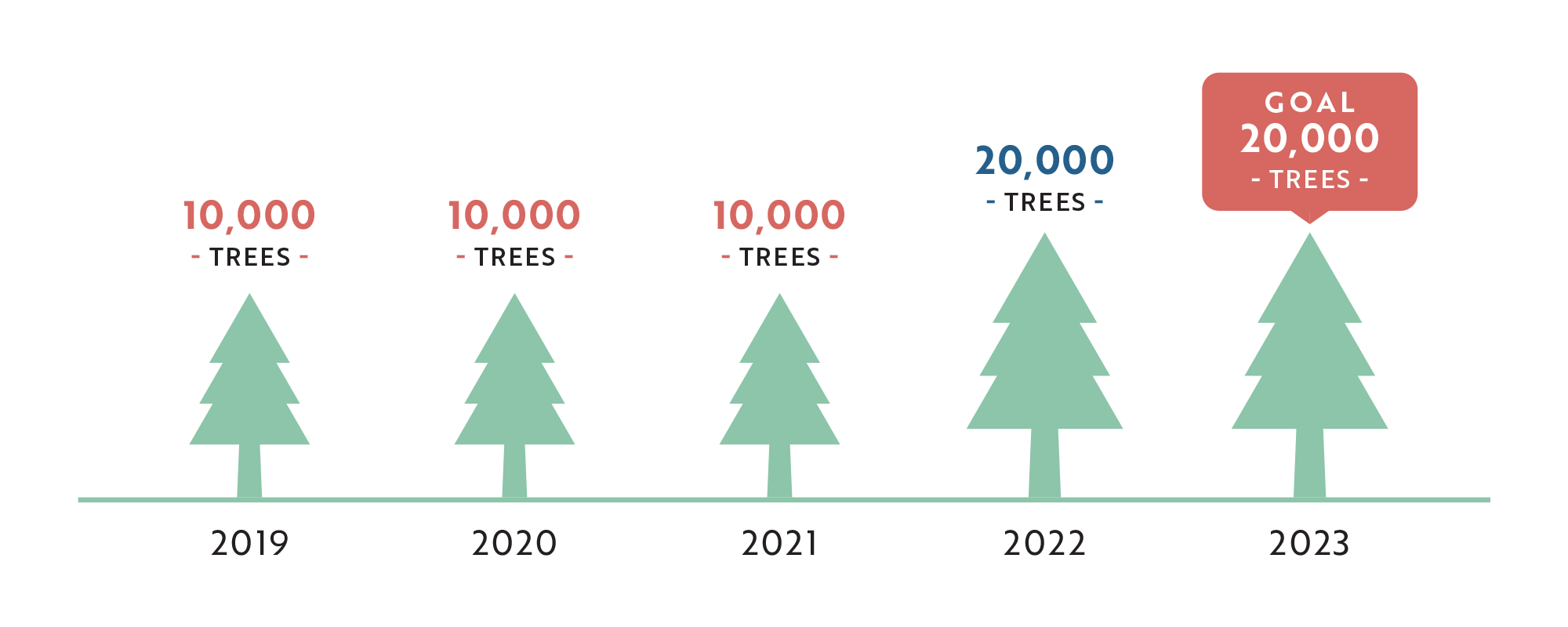 Your Tree Planting Donations.
Donations offset the carbon footprint of these common pollutants:
$500
donation funds 250 trees
$1000
donation funds 500 trees
$2000
donation funds 1000 trees
$2500
donation funds 2000 trees
$5000
donation funds 5000 trees
Thank you to our generous donors.
Contributions of
$1,000 or above.
Pioneer Construction
Fisher Wavy
Gifford Carr Insurance Group
Gore Mutual Insurance Group
Cecchetto & Sons
Gold Leaf Financial Group Inc.
Sign-up for our newsletter.
Keep informed of all activities at Kivi Park including trail conditions and upcoming events.
Sign-Up Now